UTM Royal Gala Dinner 2017
Visited 390 times , 3 Visits today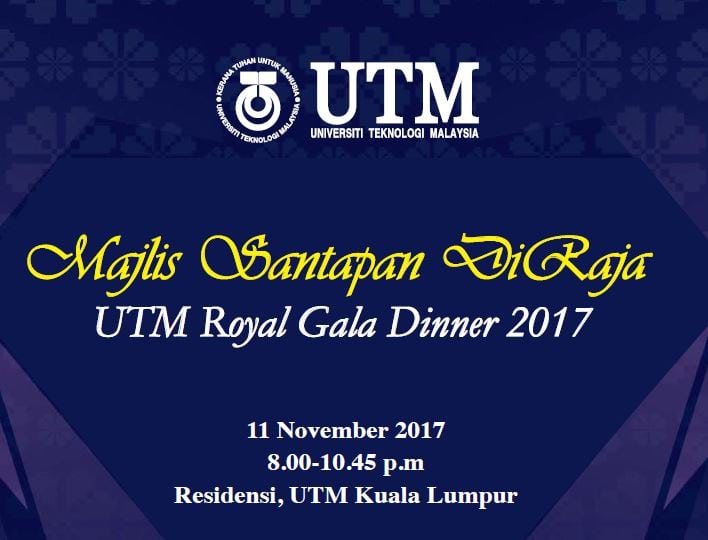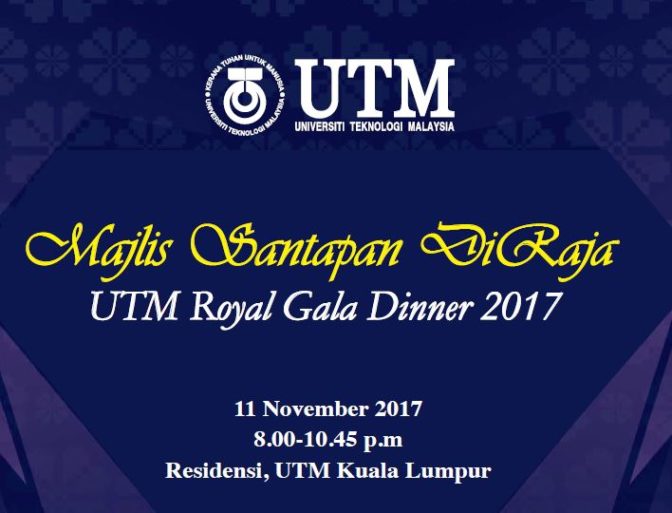 About UTM Royal Gala Dinner 2017
The main purpose of the UTM Royal Gala Dinner 2017 is to raise funds to be channeled to the UTM Endowment, Education Wakaf Fund, and the Because We Care Chancellor's Fund. The majority of benefits will be felt by UTM students in particular and the UTM community in general. It also aims to foster a caring society that looks after the needs of the underprivileged students.
The UTM Royal Gala Dinner 2017 to be held on 11 November 2017 marks a new page in the history of the venue, the Residensi UTM Hall, that was recently launched in April 2017. The Residensi is a new commercial premise owned by UTM that is well suited to hosting such large-scale events as it is equipped with state-of-the-art facilities, as well as 4-star accommodation.
The UTM Royal Gala Dinner 2017 dinner will be officiated by Her Majesty Raja Zarith Sofiah Binti Almarhum Sultan Idris Shah, Queen of Johor, who is also the UTM Chancellor.
Some information on the UTMCares fund:
Because We Care Chancellor's Fund
The Because We Care Chancellor's Fund provides financial assistance to UTM students who are eligible during their studies at the university, to provide financial aid for food and personal needs. The fund also provides financial aid for medicine.
The UTM Endowment was created in 2009 with the primary objective of awarding scholarships to outstanding students and students from underprivileged families (B40). Based on the concept of waqf, the funds received have been used for the grant of Endowment Scholarships.
The fund was also created to give Alumni the opportunity to give back to the university by contributing financially to the development of future knowledge and skills at UTM.
The UTM Education Wakaf Fund is a fund-raising program based on the concept of Wakaf Am through cash and property donations for the purpose of advancement of universal knowledge such as scholarship, research, preparation of theses and financial assistance for students.
Further information :
Nurin Asyika  (07- 5531043)
Arsyad Nordin (07- 5531047)
Fatin Eleena  (07- 5536085)
Nor Sita Zakaria (07-5530513)
E-mail : endowmen@utm.my
View UTM Gala Dinner 2017  Brochure
Sponsorship Packages and Seating Arrangements during
The UTM Royal Gala Dinner 2017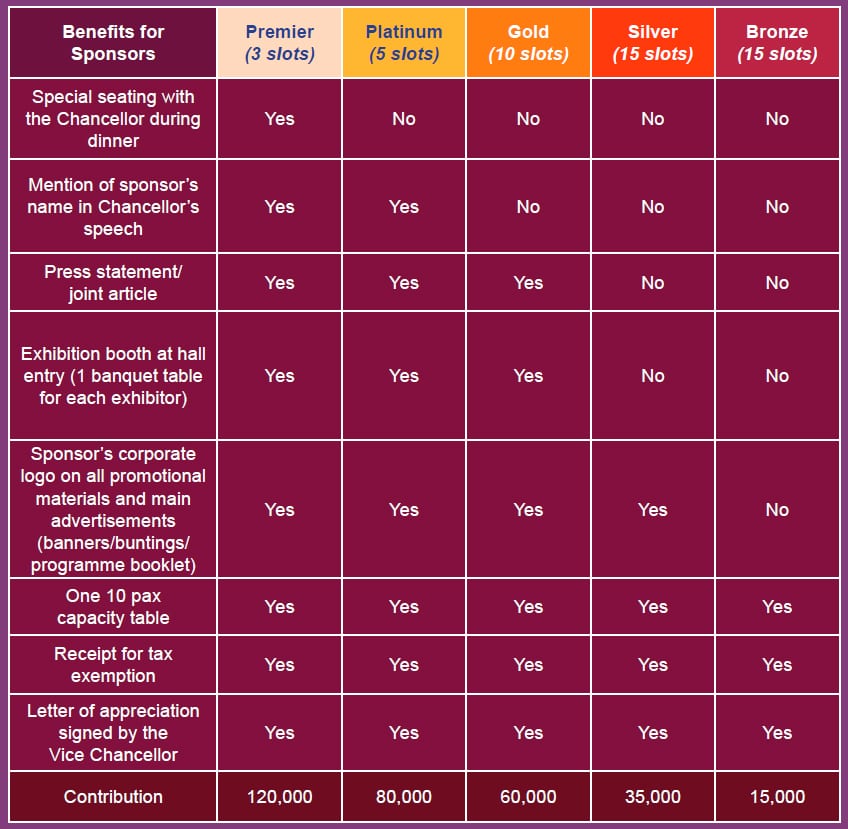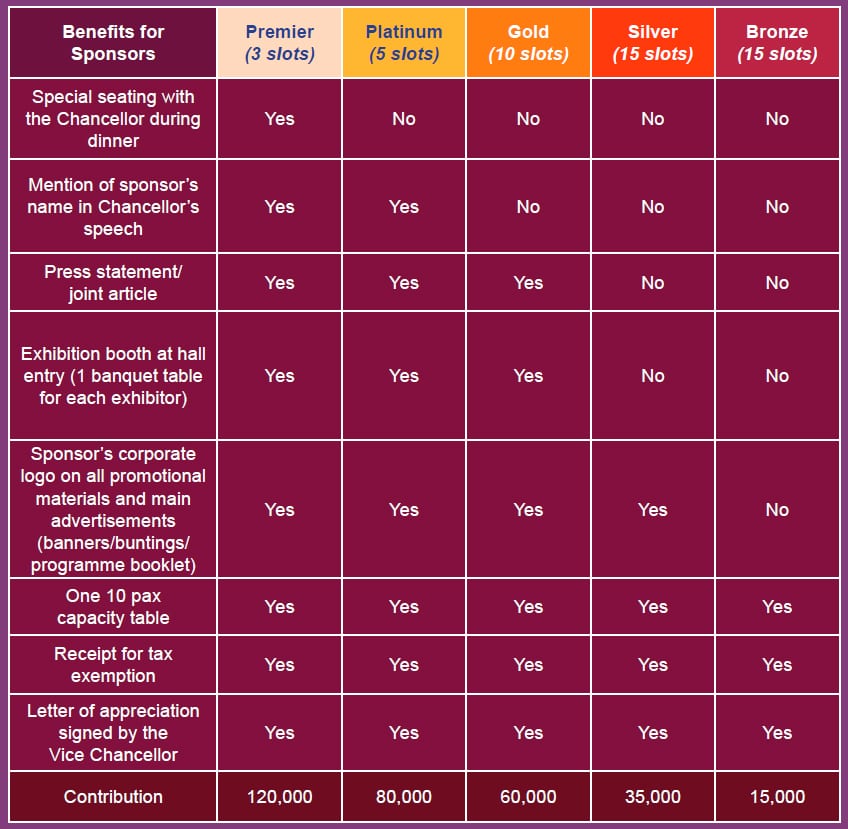 Event categories: Attended by VC, Kuala Lumpur, and Social.